文章最後更新於 2020年7月29日
Nowadays, iPhone has become a necessity for its users, when it has problems, do you know how to pick a repair shop? At FAST, we provide you with the best repair experience and uses the least amount of time to do it, you don't even need to leave your iPhone behind, it will be carefully disassembled in front of you, pinpoint the issues and repaired immediately!  The most common question asked for servicing an iPhone is how long does it take to replace a battery or a display? All FAST Engineers are trained and certified to perform multiple immediate repair or replacement services, transparent process for customers to see, Mac, iMac, MacBook repair super FAST!
iPhone Common Service Issues
We sorted the most common iPhone issues and categorize as below
Degraded Battery

Touch Screen Malfunction

Unable to Recharge Power

Re-Install OS

WIFI Malfunction

Lens Malfunction

SIM Card Not Detected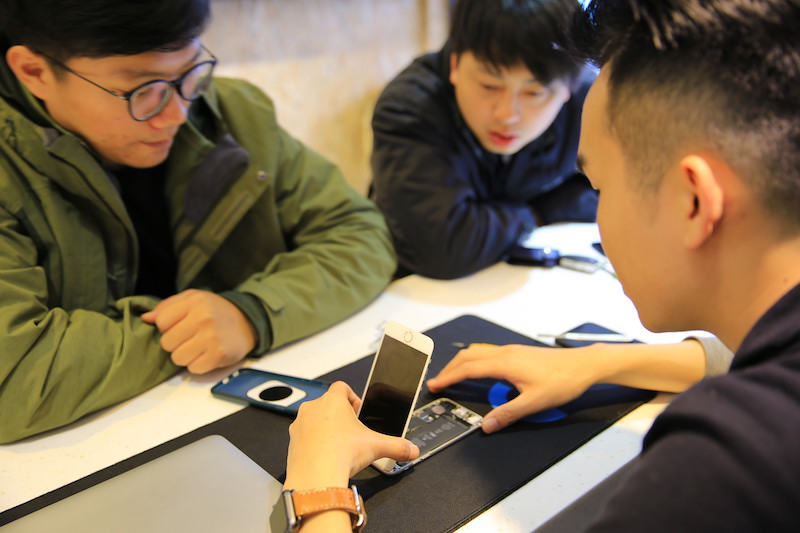 Comparison: Apple Battery vs. FAST Certified Battery
Apple Battery does not have a lifetime warranty


FAST: Yes, we have a lifetime warranty

There is a waiting time of 2 weeks or more for Apple Battery replacement


FAST: 5 minutes

Apple Battery does not backup your phone


FAST: We backup your phone

You will not be able to ask engineer other questions when replacing your Apple Battery


FAST: You can ask us anything questions onsite

You can only get the NT$890 special price once with Apple Battery


FAST: Unlimited replacement

Apple Battery replacement will not be responsible for any of the service risks


FAST: All shops will be responsible for quality issues and service risks, and not throw good money after bad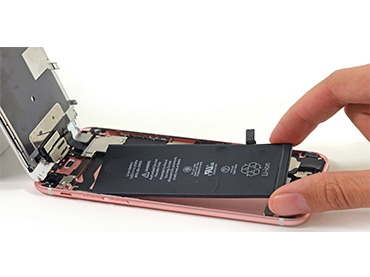 Reasons why customers can trust FAST
Battery and Display replacements are serviced immediately onsite, no need to leave your phone behind

FAST uses BSMI certified batteries, no safety concerns

Insured with NT$15,000,000 of product insurance

一千五百萬元產品保險

Battery Capacity is up to original Apple Battery specification standards

Your data is left untouched, a lifetime warranty is provided after service

Models that support speedy repair: iPhone 5, 5S, 6, 6S, 7, 8, Plus

iPhone models that comes after 6S, such as iPhone 7, 8, Plus, X, we will apply the original factory adhesive strip to restore water resistance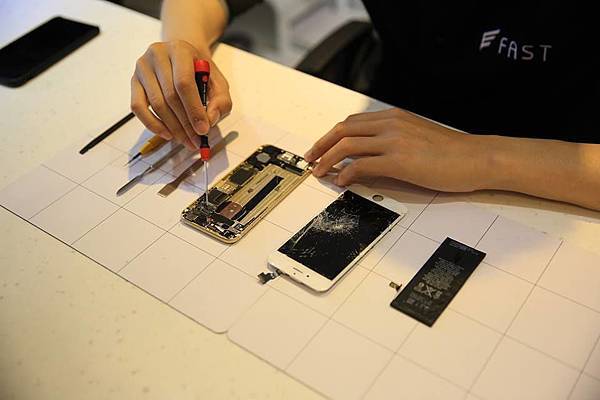 What are FQC parts?
To satisfy repair shops service needs, FAST incorporated self quality control certification or FQC (FAST Quality Control). All of our parts go through 6 key procedures, from purchasing, inspection, importing, custom, secondary QC, secure storage, before they arrive at the repair shop. We went the extra mile just to provide you with the best repair service experience. Please do select FQC parts.
Other services
We provide full Apple product repair and Dyson
Our Customers
Ever since the start of this business, we provided services that are different from the market, integrated FQC parts, loved by Taiwanese customers as well as customers from all over the world, US, Japan…etc.  We would like to thank all of you and giving FAST the affirmation for providing the best service to you.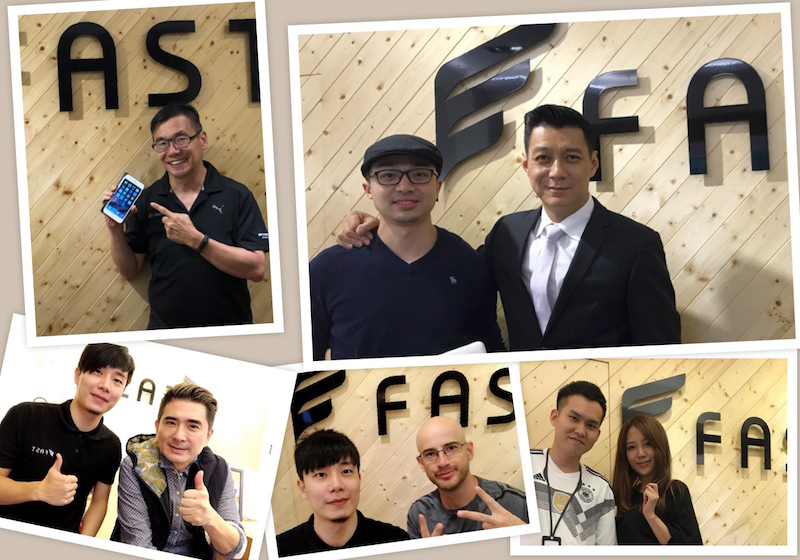 Our Store: